How To Influence A Negotiation Early, Part II
PurchTips edition #174
By Charles Dominick, SPSM, SPSM2, SPSM3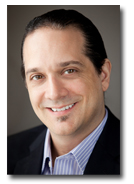 How Can A Cost Breakdown Help You Negotiate?
In the last edition of PurchTips, you learned that you can influence a negotiation way before it begins. That edition shared two of three methods that you can use to influence a negotiation early. This edition introduces the third method of gaining leverage in a negotiation prior to its commencement.
Method C - Get Cost Breakdowns With Supplier Proposals
A cost breakdown is an itemized list of each cost component that comprises a supplier's price and its percentage of that price. Such cost components include each major material/part, labor, overhead, and profit.

If you've ever tried to obtain a cost breakdown from a supplier you're already doing business with, you know that it's difficult to persuade a supplier to provide one. That's because the more certainty of getting your business that a supplier has, the less leverage you have. Suppliers feel that sharing a cost breakdown will give you a negotiating advantage and avoid doing so if they can refuse and still get your business.

So it's important to get cost breakdowns when obtaining proposals from suppliers. They are aggressively competing for your business and have little certainty about whether or not they will earn it. Therefore, they are more likely to provide a cost breakdown at this earlier stage. Having a cost breakdown gives you more negotiating leverage for several reasons.

First, you'll know what percentage of the price is represented by each cost driver. For example, if you learn that aluminum only comprises 10% of the cost of a product, the supplier will have a hard time justifying a high price due to inflation in the aluminum market.
Second, you can engage the supplier in joint cost reduction discussions when you know what the costs are. Perhaps your supplier is paying too much for goods or services that get factored into your pricing. By helping the supplier identify cost inefficiencies, you can achieve a win-win negotiating result: the supplier's costs go down, your price goes down, and both companies end up being more profitable at the end of the day.
Do You Want a More Rewarding Procurement Career?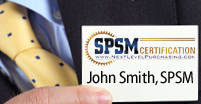 Are you tired of not getting enough opportunities, respect, and money out of your procurement career? Well, guess what? Nothing will change unless you take action towards becoming a world-class procurement professional.
Earning your SPSM® Certification is the action to take if you want to bring the most modern procurement practices into your organization and achieve your career potential. Download the SPSM® Certification Guide today to learn how to get started on your journey to a more rewarding procurement career!
Need Better Performance From Your Procurement Team?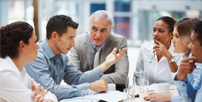 Are you a procurement leader whose team isn't achieving the results you know are possible? Maybe it's not enough cost savings. Or frustrating performance from the supply base. Or dissatisfied internal customers.
You need a performance improvement plan that's easy to implement and quick to produce results. The NLPA can help.
Download our whitepaper "The Procurement Leader's Guide To A More Successful Team." You'll learn the 7 steps for transforming your staff into a results-producing, world-class procurement team.
Are You Getting The Most Out of Your NLPA Membership?
Members of the NLPA get more than just articles like this by email. As a member, you also get access to:
The Procurement Training & Certification Starter Kit
The latest Purchasing & Supply Management Salaries Report
Leading-Edge Supply Management™ magazine
Members-only webinars 10x per year
And more!
If you haven't been taking advantage of these benefits, why not log in and start now?
Copyright 2009. This article is the property of Next Level Purchasing and may not be copied or republished in any form without the express written consent of Next Level Purchasing.
Click here to request republishing permission.