Contract Templates: False Sense Of Security?
PurchTips edition #82
By Charles Dominick, SPSM, SPSM2, SPSM3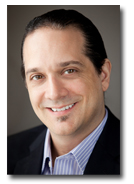 Are Your Template-Based Contracts Enforceable?
If a supplier signs your contract, that supplier is legally bound to the obligations within that contract, right? Before you answer, let's talk about adhesion contracts.
An adhesion contract, defined in Jones v. Dressel, 623 P.2d 370, 374 (Colo. 1981), is a contract "drafted unilaterally by a business enterprise and enforced upon an unwilling and often unknowing public for services that cannot readily be obtained elsewhere. An adhesion contract is generally not bargained for but is imposed...on a take-it-or-leave it basis."
So adhesion contracts are like those you accept when you park your car and receive the claim check which purports to waive your rights. Pre-printed forms. Small print. You've undoubtedly seen many of them.
According to ReevesJournal.com: "The courts have interpreted and enforced adhesion contracts differently from ordinary contracts - the provisions buried in the contract have been found to unexpectedly and often unconscionably limit the obligations and liability of the party drafting the contract." Contracts and clauses within a contract found to be unconscionable are not enforceable. Contracts that are very one-sided are often considered unconscionable.
Today's supply chain managers regularly use contract templates with their suppliers. And the templates of larger companies, who are financially stronger than their suppliers, often share the characteristics of one-sided adhesion contracts common to those used between large companies and consumers.
So, could your contract template be unenforceable?
"Forms and templates should always be used cautiously" said Ernest Gabbard, Director of Corporate Strategic Sourcing for Allegheny Technologies and also an attorney. "It is always best to negotiate and reach agreement on the controversial clauses, to ensure that all elements of the contract are enforceable."
This article is not intended to be legal advice. Laws differ between states and countries. Always consult an attorney when dealing with contractual matters.
Do You Want a More Rewarding Procurement Career?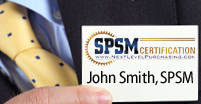 Are you tired of not getting enough opportunities, respect, and money out of your procurement career? Well, guess what? Nothing will change unless you take action towards becoming a world-class procurement professional.
Earning your SPSM® Certification is the action to take if you want to bring the most modern procurement practices into your organization and achieve your career potential. Download the SPSM® Certification Guide today to learn how to get started on your journey to a more rewarding procurement career!
Need Better Performance From Your Procurement Team?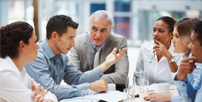 Are you a procurement leader whose team isn't achieving the results you know are possible? Maybe it's not enough cost savings. Or frustrating performance from the supply base. Or dissatisfied internal customers.
You need a performance improvement plan that's easy to implement and quick to produce results. The NLPA can help.
Download our whitepaper "The Procurement Leader's Guide To A More Successful Team." You'll learn the 7 steps for transforming your staff into a results-producing, world-class procurement team.
Are You Getting The Most Out of Your NLPA Membership?
Members of the NLPA get more than just articles like this by email. As a member, you also get access to:
The Procurement Training & Certification Starter Kit
The latest Purchasing & Supply Management Salaries Report
Leading-Edge Supply Management™ magazine
Members-only webinars 10x per year
And more!
If you haven't been taking advantage of these benefits, why not log in and start now?
Copyright 2005. This article is the property of Next Level Purchasing and may not be copied or republished in any form without the express written consent of Next Level Purchasing.
Click here to request republishing permission.