Is Contract Management A Critical Process?
PurchTips edition #111
By Charles Dominick, SPSM, SPSM2, SPSM3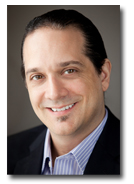 Is The Contract Management Process Underrated?
A good contract management process ensures that both the buying organization and the supplier fulfill all of the obligations that they agreed to in signing a contract. It also helps the buying organization achieve all of the benefits it expected to when contracting with a supplier.

Not having a good contract management process in place has consequences both to the buying organization as well as to the purchaser. If no one is managing the performance of the contract, an organization is likely to fail to meet its goals that it had for the project associated with the contract. Such failures may include delayed timelines, cost overruns, and more.

But what I'm even more interested in is the personal impact it can have on the purchaser. If the purchaser negotiates a great contract and drops the ball in making sure that its terms and conditions were adhered to, s/he may end up looking for a new job quite soon.

I have called the contract management process one of the most underrated aspects of purchasing. Here's why...

Lots of attention gets paid to the processes leading up to the signing of a contract – things like strategic sourcing and negotiation. Those processes get attention because they produce the first statement of how much money will be saved over the contract's term. And that's great.

But the savings numbers that are shared at that point are estimates only. No savings have actually been realized. And they may never be realized. Yet, in many organizations, those same estimates are recorded, the purchasing department takes credit for them, and no one ever verifies if those estimates ended up being accurate.

But today's senior executives are getting smarter. If savings are estimated, they want to see exactly how and when they affect the organization's financial statements.

Without contract management to ensure that those savings are realized, it's likely that the estimates will differ greatly from the actuals. That's when senior executives look for someone to hold accountable.

Starting a contract management process doesn't have to be complicated. You can always begin small and grow.

Starting may be as simple as creating a spreadsheet with dates and tasks that must be finished by those dates. The purchaser simply monitors those dates and keeps in close contact with the supplier to ensure timely performance.

For major contracts, the purchaser should also hold regular periodic reviews with suppliers to keep channels of communication open and discuss strategic issues.
Do You Want a More Rewarding Procurement Career?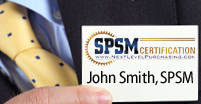 Are you tired of not getting enough opportunities, respect, and money out of your procurement career? Well, guess what? Nothing will change unless you take action towards becoming a world-class procurement professional.
Earning your SPSM® Certification is the action to take if you want to bring the most modern procurement practices into your organization and achieve your career potential. Download the SPSM® Certification Guide today to learn how to get started on your journey to a more rewarding procurement career!
Need Better Performance From Your Procurement Team?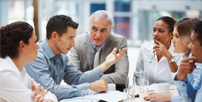 Are you a procurement leader whose team isn't achieving the results you know are possible? Maybe it's not enough cost savings. Or frustrating performance from the supply base. Or dissatisfied internal customers.
You need a performance improvement plan that's easy to implement and quick to produce results. The NLPA can help.
Download our whitepaper "The Procurement Leader's Guide To A More Successful Team." You'll learn the 7 steps for transforming your staff into a results-producing, world-class procurement team.
Are You Getting The Most Out of Your NLPA Membership?
Members of the NLPA get more than just articles like this by email. As a member, you also get access to:
The Procurement Training & Certification Starter Kit
The latest Purchasing & Supply Management Salaries Report
Leading-Edge Supply Management™ magazine
Members-only webinars 10x per year
And more!
If you haven't been taking advantage of these benefits, why not log in and start now?
Copyright 2006. This article is the property of Next Level Purchasing and may not be copied or republished in any form without the express written consent of Next Level Purchasing.
Click here to request republishing permission.