The Next Purchasing Crisis & Contingency Plans
PurchTips edition #100
By Charles Dominick, SPSM, SPSM2, SPSM3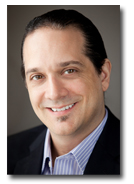 Could Your Contingency Plan Save Your Company?
Buyers without contingency plans were embarrassed last summer when Hurricane Katrina left them scrambling for supply and paying outrageous fees. As we approach hurricane season again this year, I hope that you have your hurricane contingency plans in place.

Purchasers learned a lot about contingency planning in the wake of Katrina. But there is another looming purchasing crisis. Don't wait for it to arrive to learn that contingency planning is something that you should have done in May 2006.

That crisis is the influenza pandemic that is being discussed by almost every public health official in the world. Often called "bird flu," scientists believe that the deadly H5N1 virus could spread worldwide. According to Pennsylvania's Pandemic Preparedness Web site, "between 15% and 35% of the U.S. population could be affected by an influenza pandemic, and the economic impact could range between $71.3 and $166.5 billion."

So what does that mean for purchasing? A lot.

If an influenza pandemic does occur, supply chains lacking good contingency plans will result in many companies being driven out of business. The world has withstood influenza pandemics before (three times in the 20th century), so your company can indeed survive with good plans in place. With less prepared competitors going out of business, your contingency planning may actually help your company thrive in the long term.

Here are some things to consider in your purchasing contingency plan:

Establish strong supplier relationships now. They will mean more than ever. With reduced workforces across all industries, supply of critical items will be tight. Suppliers will have to pick-and-choose to whom they provide their limited stock. Those buyers with arms-length or adversarial relationships with their suppliers will struggle.
Make sure that your suppliers have contingency plans. The US government has issued a Business Pandemic Influenza Planning Checklist at http://tinyurl.com/qlnvt. Require your critical suppliers to complete and maintain the checklist and provide it to you on a bi-monthly basis so that you can assess the strength of your supply chain.
Adjust your sourcing strategy. It is common for purchasers to focus on buying from a single source in order to get the most highly-leveraged pricing. In times of crisis, this strategy exposes you to increased risk. You should have relationships with multiple suppliers – ideally in dispersed geographical areas – in case a supplier's operations are brought to a halt by the influenza pandemic.
Re-evaluate inventory levels. In the event of an influenza pandemic, demand for the goods or services that your organization provides will change. For health care products, the demand is likely to increase. For luxury items, the demand is likely to decrease. Discuss with your top management what kind of strategy you want to have for related changes in your inventory levels. And if you believe that demand will rise, don't wait until an outbreak to decide that you need to purchase more inventory – your suppliers may not have the inventory nor the staff to handle the increase in demand when everyone is scrambling for the same items. Conversely, if you expect demand for your company's products or services to decline, you don't want to be stuck with tons of inventory. In that case, you may want to take a lean inventory approach to ensure that your company has the funds to survive a period of decreased demand.
Assess the location of your suppliers. In the past few years, the increase in global sourcing has resulted in many buyers dealing with suppliers across the globe. Low cost countries have been viewed as great places to source for reducing product cost. But where is bird flu spreading among humans right now? Yep, low cost countries! Plus, you have to remember that low cost countries may not have advanced healthcare to battle pandemic influenza. Suppliers in these countries may be particularly susceptible to the consequences of an uncontrolled outbreak. Furthermore, customs restrictions may tighten in order to contain the spread of the virus, making it more difficult to import goods from other countries. You may want to diversify the location of your suppliers to reduce risk.
Revise your Force Majeure clause. Make sure that your contract contains a Force Majeure clause that specifically addresses pandemic influenza. You need to be protected from being committed to any purchase quantity guarantees if your company is affected by an outbreak.
Prioritize department tasks. Identify critical tasks that must continue to be done in the wake of an influenza pandemic and less critical tasks that could be eliminated. Document procedures for all critical tasks. You don't know which staff members will miss work due to their own sickness or to care for loved ones, so make sure that all staff members are trained on the critical tasks. For each staff member, identify a backup person or two for their work
I hope that the threat of pandemic influenza never materializes. But if it is inevitable as some scientists believe, I hope that this article provides you with some of the guidance necessary to help your company survive and you to maintain your good health and your job.
Do You Want a More Rewarding Procurement Career?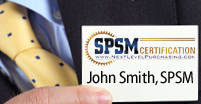 Are you tired of not getting enough opportunities, respect, and money out of your procurement career? Well, guess what? Nothing will change unless you take action towards becoming a world-class procurement professional.
Earning your SPSM® Certification is the action to take if you want to bring the most modern procurement practices into your organization and achieve your career potential. Download the SPSM® Certification Guide today to learn how to get started on your journey to a more rewarding procurement career!
Need Better Performance From Your Procurement Team?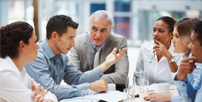 Are you a procurement leader whose team isn't achieving the results you know are possible? Maybe it's not enough cost savings. Or frustrating performance from the supply base. Or dissatisfied internal customers.
You need a performance improvement plan that's easy to implement and quick to produce results. The NLPA can help.
Download our whitepaper "The Procurement Leader's Guide To A More Successful Team." You'll learn the 7 steps for transforming your staff into a results-producing, world-class procurement team.
Are You Getting The Most Out of Your NLPA Membership?
Members of the NLPA get more than just articles like this by email. As a member, you also get access to:
The Procurement Training & Certification Starter Kit
The latest Purchasing & Supply Management Salaries Report
Leading-Edge Supply Management™ magazine
Members-only webinars 10x per year
And more!
If you haven't been taking advantage of these benefits, why not log in and start now?
Copyright 2006. This article is the property of Next Level Purchasing and may not be copied or republished in any form without the express written consent of Next Level Purchasing.
Click here to request republishing permission.