Commodity Price Forecasting, Part I
PurchTips edition #203
By Charles Dominick, SPSM, SPSM2, SPSM3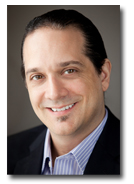 In Which Direction Will Your Commodity Prices Go?
In this edition of PurchTips, I'll teach you four steps to basic commodity price forecasting using an example. A future edition will introduce more advanced concepts.

In today's example, your paper distributor just proposed a fixed price arrangement in exchange for a one-year commitment. The proposed contract would reduce your costs by 2% from last year despite manufacturers in the industry indicating that they will soon raise prices.

Should you accept the deal? Here are the steps I would recommend to you in order to make the right decision.

First, properly categorize the commodity against an existing price index (e.g., Producers Price Index, or PPI), being as specific as possible. The more specific you can be (e.g., "newsprint" instead of "paper"), the better.

Second, examine the index to see price levels' historical fluctuation. Historical price levels can help you determine whether current levels are relatively high or low, but remember that "past performance is not a guarantee of future results." Looking at the PPI's Newsprint index, I see that newsprint - and many other commodities' - prices dropped steeply after peaking in November 2008. I also see that prices have begun to climb gradually in the past six months.

Third, look at micro- and macro-economic factors that may give hints as to where pricing may go. In terms of micro-economics, the manufacturers are all saying prices will rise. In terms of macro-economic factors, the general consensus is that the recession is over and that economic growth will resume. Economic growth is often accompanied, to some degree, by inflation. Currently, many financial news articles are predicting rising commodity prices. Based on these factors and the PPI, newsprint price increases seem likely.

Fourth, evaluate your starting point. If your original price was established at the peak of the market and was not established through best practices like strategic sourcing, locking in a mere 2% reduction may not be enough because prices today are 28% lower than they were 18 months ago. If your original price was extremely competitive at the market's bottom - say about 9 months ago - a 2% reduction might be great.

Having done these steps, you should have a rough estimate of the direction of your pricing. Monitor the predictions you've based on these basic steps over time and determine their accuracy. And seek to learn and apply the more advanced techniques needed for today's volatile commodity markets.
Do You Want a More Rewarding Procurement Career?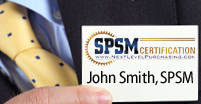 Are you tired of not getting enough opportunities, respect, and money out of your procurement career? Well, guess what? Nothing will change unless you take action towards becoming a world-class procurement professional.
Earning your SPSM® Certification is the action to take if you want to bring the most modern procurement practices into your organization and achieve your career potential. Download the SPSM® Certification Guide today to learn how to get started on your journey to a more rewarding procurement career!
Need Better Performance From Your Procurement Team?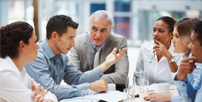 Are you a procurement leader whose team isn't achieving the results you know are possible? Maybe it's not enough cost savings. Or frustrating performance from the supply base. Or dissatisfied internal customers.
You need a performance improvement plan that's easy to implement and quick to produce results. The NLPA can help.
Download our whitepaper "The Procurement Leader's Guide To A More Successful Team." You'll learn the 7 steps for transforming your staff into a results-producing, world-class procurement team.
Are You Getting The Most Out of Your NLPA Membership?
Members of the NLPA get more than just articles like this by email. As a member, you also get access to:
The Procurement Training & Certification Starter Kit
The latest Purchasing & Supply Management Salaries Report
Leading-Edge Supply Management™ magazine
Members-only webinars 10x per year
And more!
If you haven't been taking advantage of these benefits, why not log in and start now?
Copyright 2010. This article is the property of Next Level Purchasing and may not be copied or republished in any form without the express written consent of Next Level Purchasing.
Click here to request republishing permission.