Commodities Prices: Managing The Insanity
PurchTips edition #162
By Charles Dominick, SPSM, SPSM2, SPSM3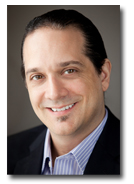 Are Volatile Commodities Prices Driving You Crazy?
On the Supply Excellence blog, Mike Petro - Ariba's Senior Category Manager for Metals - wrote "The days of holding annual negotiations to set fixed price direct material contracts are over" and stressed the need to increasingly use price adjustment clauses in contracts with raw materials suppliers (http://tinyurl.com/45tqj6). I recently had the chance to discuss with Mr. Petro some common questions buyers have in this time of volatile commodities prices.
Why Are Price Adjustment Clauses Necessary? More than ever, suppliers are refusing to honor their commitments for long-term fixed pricing. "There are cases of broken contracts all over the place," says Petro, who has observed that not even the threat of legal action deters some suppliers in this time of rising commodities prices. Petro also finds some suppliers refusing to quote fixed prices for new projects, saying "We are seeing suppliers that will actually drop out of a sourcing project based on the fact that they can't justify the risk of trying to lock in a fixed price and still be competitive."
What Should Price Adjustment Clauses Be Based On? Price adjustment clauses should be closely tied to the indexes of the applicable cost drivers for the commodity. A cost driver is "any cost that impacts the final price of a commodity," according to Petro. For example, he lists iron ore, scrap, fuel, energy, duties, tariffs, taxes, and currency exchange rates as cost drivers for steel. It's important to know how the cost drivers are changing and the proportion of each cost driver's impact on the final price for the commodities that you are buying.
How Often Should Prices Be Reviewable When Using A Price Adjustment Clause? "The time frame is dependent on the commodity and the volatility," Petro shares. "Most of the buyers we work with are looking at things quarterly," but monthly may be appropriate for some commodities.
Do You Want a More Rewarding Procurement Career?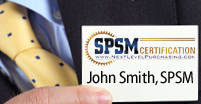 Are you tired of not getting enough opportunities, respect, and money out of your procurement career? Well, guess what? Nothing will change unless you take action towards becoming a world-class procurement professional.
Earning your SPSM® Certification is the action to take if you want to bring the most modern procurement practices into your organization and achieve your career potential. Download the SPSM® Certification Guide today to learn how to get started on your journey to a more rewarding procurement career!
Need Better Performance From Your Procurement Team?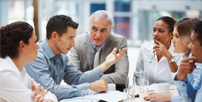 Are you a procurement leader whose team isn't achieving the results you know are possible? Maybe it's not enough cost savings. Or frustrating performance from the supply base. Or dissatisfied internal customers.
You need a performance improvement plan that's easy to implement and quick to produce results. The NLPA can help.
Download our whitepaper "The Procurement Leader's Guide To A More Successful Team." You'll learn the 7 steps for transforming your staff into a results-producing, world-class procurement team.
Are You Getting The Most Out of Your NLPA Membership?
Members of the NLPA get more than just articles like this by email. As a member, you also get access to:
The Procurement Training & Certification Starter Kit
The latest Purchasing & Supply Management Salaries Report
Leading-Edge Supply Management™ magazine
Members-only webinars 10x per year
And more!
If you haven't been taking advantage of these benefits, why not log in and start now?
Copyright 2008. This article is the property of Next Level Purchasing and may not be copied or republished in any form without the express written consent of Next Level Purchasing.
Click here to request republishing permission.