4 Collaborative Procurement Models
PurchTips edition #256
By Charles Dominick, SPSM, SPSM2, SPSM3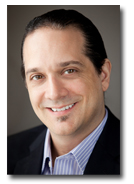 What Is Collaborative Procurement?
"Collaborative procurement" can refer to at least four different initiatives, all of them worth considering.

Collaborating With Internal Departments. The ideal sourcing situation for an organization happens when a cross-functional team collaborates on all aspects of a sourcing project. This includes the procurement department being involved in early stages of a project, such as specification writing or product design. And it also includes internal departments being given a voice in supplier selection decisions. Benefit: Cost, delivery, quality, service, and source flexibility objectives are balanced rather than one being sacrificed for another.

Collaborating With Suppliers. Most procurement departments have a mission like "acquire the best quality goods and services at the lowest cost." But more advanced procurement departments make collaborating with suppliers on process improvements and innovative business ideas an equally high priority. Benefit: A competitive advantage in the market.

Collaborating With Other Procurement Organizations. Some organizations are too small to have enough spend in a category to warrant large supplier discounts. To increase their leverage, these organizations can form an alliance with other similarly sized organizations, combine their requirements of certain products or services, and buy those products or services at a presumably lower cost than any individual organization could obtain on its own. A variation of this model is when an organization joins a buying consortium of other organizations where that consortium is coordinated by a third-party Group Purchasing Organization, such as Corporate United. Benefit: Lower costs with less time spent "reinventing the wheel."

Collaborating With Mission-Driven Organizations. Though usually orchestrated by senior management, procurement departments can often find opportunities to collaborate on socially responsible initiatives with mission-driven organizations, such as those who seek to reduce animal cruelty or increase the use of locally sourced products. Benefit: more recognition for the organization as a "good citizen."
Do You Want a More Rewarding Procurement Career?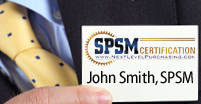 Are you tired of not getting enough opportunities, respect, and money out of your procurement career? Well, guess what? Nothing will change unless you take action towards becoming a world-class procurement professional.
Earning your SPSM® Certification is the action to take if you want to bring the most modern procurement practices into your organization and achieve your career potential. Download the SPSM® Certification Guide today to learn how to get started on your journey to a more rewarding procurement career!
Need Better Performance From Your Procurement Team?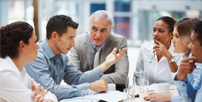 Are you a procurement leader whose team isn't achieving the results you know are possible? Maybe it's not enough cost savings. Or frustrating performance from the supply base. Or dissatisfied internal customers.
You need a performance improvement plan that's easy to implement and quick to produce results. The NLPA can help.
Download our whitepaper "The Procurement Leader's Guide To A More Successful Team." You'll learn the 7 steps for transforming your staff into a results-producing, world-class procurement team.
Are You Getting The Most Out of Your NLPA Membership?
Members of the NLPA get more than just articles like this by email. As a member, you also get access to:
The Procurement Training & Certification Starter Kit
The latest Purchasing & Supply Management Salaries Report
Leading-Edge Supply Management™ magazine
Members-only webinars 10x per year
And more!
If you haven't been taking advantage of these benefits, why not log in and start now?
Copyright 2012. This article is the property of Next Level Purchasing and may not be copied or republished in any form without the express written consent of Next Level Purchasing.
Click here to request republishing permission.