Using Collaboration In Negotation: 3 Steps
PurchTips edition #219
By Charles Dominick, SPSM, SPSM2, SPSM3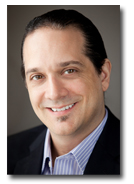 How Can You Collaborate When You Negotiate?
Win-win negotiation uses collaboration as opposed to confrontation as the basis for persuasion. In some negotiations where you and your supplier have opposite positions on an issue, you may think that there is no opportunity for collaboration. But there usually is if you use these three simple steps:
Have both parties share what their interests are. In our online class "Powerful Negotiation For Successful Buying," we teach that an interest is a need that you desire to have satisfied and a position is one scenario that could satisfy an interest. For example, a supplier may have an interest in making a 20% profit margin on its sales to your organization and its position will be that it wants to charge $5.00 per unit. Your interest may be that you achieve a 10% cost savings and your position is that the supplier should reduce the price to $4.50. If you've reached an impasse, it can be more effective to discuss interests rather than argue over positions.
Brainstorm to identify several possible solutions. After interests have been discussed, ask the supplier to work with you to come up with multiple scenarios that would enable both parties to achieve their interests. The goal is not to come up with the perfect solution just yet, but to gather several different ideas that can be later pared down. Don't feel the pressure to do all the talking. Sometimes, a supplier can come up with a good idea and they will be more likely to buy into it - or at least reluctantly honor it - if they come up with it as opposed to you imposing it on them. For example, the supplier may say "I could get the price down to $4.50 if you opted for a single material packaging instead of a two-material packaging. I'd still make 20% because my costs would be lower and you'd achieve your savings."
Jointly select the best solution. After brainstorming, you may have to whittle down some of the suggestions that just won't work. But, hopefully, you've come up with several potential solutions that accommodate both parties' interests. Together, you and the supplier should select one that makes the deal feel like a "win" for both parties.
Do You Want a More Rewarding Procurement Career?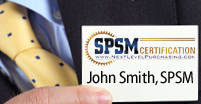 Are you tired of not getting enough opportunities, respect, and money out of your procurement career? Well, guess what? Nothing will change unless you take action towards becoming a world-class procurement professional.
Earning your SPSM® Certification is the action to take if you want to bring the most modern procurement practices into your organization and achieve your career potential. Download the SPSM® Certification Guide today to learn how to get started on your journey to a more rewarding procurement career!
Need Better Performance From Your Procurement Team?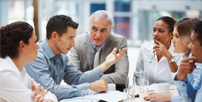 Are you a procurement leader whose team isn't achieving the results you know are possible? Maybe it's not enough cost savings. Or frustrating performance from the supply base. Or dissatisfied internal customers.
You need a performance improvement plan that's easy to implement and quick to produce results. The NLPA can help.
Download our whitepaper "The Procurement Leader's Guide To A More Successful Team." You'll learn the 7 steps for transforming your staff into a results-producing, world-class procurement team.
Are You Getting The Most Out of Your NLPA Membership?
Members of the NLPA get more than just articles like this by email. As a member, you also get access to:
The Procurement Training & Certification Starter Kit
The latest Purchasing & Supply Management Salaries Report
Leading-Edge Supply Management™ magazine
Members-only webinars 10x per year
And more!
If you haven't been taking advantage of these benefits, why not log in and start now?
Copyright 2010. This article is the property of Next Level Purchasing and may not be copied or republished in any form without the express written consent of Next Level Purchasing.
Click here to request republishing permission.