Buyer Performance Measurement Mistakes
PurchTips edition #153
By Charles Dominick, SPSM, SPSM2, SPSM3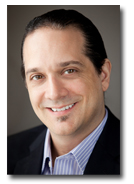 Are All Buyer Performance Measurements Good?
Measuring buyer performance can be tricky. Here are three mistakes commonly made when setting goals against which buyer performance is measured.

Mistake #1 - Having Cost Savings Be The Lone Metric. One of the most important metrics a purchasing department can share with top management is cost savings. But just because it is one of the most important metrics doesn't mean it should be the only metric.

If you only measure buyer performance on cost savings it could incent buyers to sacrifice quality, on-time delivery, and/or supplier service for lower prices. So a cost savings metric should be balanced by measuring these other aspects of purchasing performance to produce a clear assessment of the buyer's impact on total cost and overall company performance.

Mistake #2 - Not Using Net Cost Savings As A Metric. When calculating cost savings, price increases should be deducted from price reductions to produce a "net" cost savings number. One reason for doing this is that top management expects reported cost savings to equal actual profit improvement.

But also consider buyer motivations. By counting only gross cost savings, buyers may be inclined to ignore opportunities to minimize price increases on large spend categories while focusing their time on less critical categories where price reductions are possible, resulting in an overall lower positive impact on profit.

Mistake #3 - Not Taking Markets Into Account When Setting Goals. When some purchasing managers set cost savings goals, they look to "last year's numbers" or some other arbitrary figure to determine the targets for the next year. This can set buyers up for failure.

In the last few years, there has been cost volatility in many markets. If the purchasing department promises year-over-year price reductions in markets where prices are rapidly rising industry-wide, top management will likely be disappointed when actual performance is compared with those goals. So give consideration to market conditions when setting buyer goals. That isn't to say that price increases should be readily accepted just because that's the direction of the market, but rather that goals should estimate how much an aggressive effort can offset market price increases.
Do You Want a More Rewarding Procurement Career?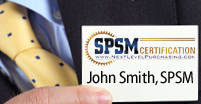 Are you tired of not getting enough opportunities, respect, and money out of your procurement career? Well, guess what? Nothing will change unless you take action towards becoming a world-class procurement professional.
Earning your SPSM® Certification is the action to take if you want to bring the most modern procurement practices into your organization and achieve your career potential. Download the SPSM® Certification Guide today to learn how to get started on your journey to a more rewarding procurement career!
Need Better Performance From Your Procurement Team?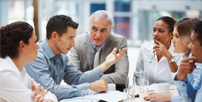 Are you a procurement leader whose team isn't achieving the results you know are possible? Maybe it's not enough cost savings. Or frustrating performance from the supply base. Or dissatisfied internal customers.
You need a performance improvement plan that's easy to implement and quick to produce results. The NLPA can help.
Download our whitepaper "The Procurement Leader's Guide To A More Successful Team." You'll learn the 7 steps for transforming your staff into a results-producing, world-class procurement team.
Are You Getting The Most Out of Your NLPA Membership?
Members of the NLPA get more than just articles like this by email. As a member, you also get access to:
The Procurement Training & Certification Starter Kit
The latest Purchasing & Supply Management Salaries Report
Leading-Edge Supply Management™ magazine
Members-only webinars 10x per year
And more!
If you haven't been taking advantage of these benefits, why not log in and start now?
Copyright 2008. This article is the property of Next Level Purchasing and may not be copied or republished in any form without the express written consent of Next Level Purchasing.
Click here to request republishing permission.