Supplier Size: It Matters
PurchTips edition #76
By Charles Dominick, SPSM, SPSM2, SPSM3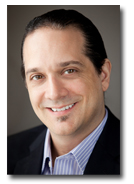 Does Your Selection Criteria Include Supplier Size?
You need a supplier who will stay in business on a long-term basis. You need a supplier whose capabilities are scalable, so your delivery, service, or quality will not suffer if your volume increases.
But you also need a supplier who values your business. When you're unhappy with the supplier or you need special assistance, you need your supplier to put forth extraordinary effort towards satisfying you.
Selecting a supplier of the "right" size - relative to your spend with them - can meet all of these needs.
Generally, if your business represents less than 1% of a supplier's annual sales, you won't be extremely valuable to them. So you may not get the service or attention you may need at critical moments.
Conversely, if your business represents over 10% of a supplier's annual sales, that supplier may be too dependent on you. Decreases in your volume could force them to lay off portions of their workforce or even go out of business. That would negatively impact your ability to satisfy your requirements when regular demand patterns are restored. Additionally, volume spikes could clog the supplier's operations.
When comparing supplier proposals, note the percentage of each supplier's sales that would be comprised by your business. Assign one of three designations to your evaluation sheet to represent that percentage:
<1%
1 - 10%
>10%
If the highest ranking supplier is assigned either the "<1%" or the ">10%" designation, reconsider how the supplier's size may negatively affect the performance you get out of that supplier during your relationship.
It may or may not change your decision. But it is something to be considered. Personalize this process: Think about your own attentive and inattentive suppliers. Calculate the percentage of their sales that is comprised by your spend. Then adjust the percentage thresholds (1% and 10%) to reflect the correlation between supplier size and attentiveness in your experience.
Do You Want a More Rewarding Procurement Career?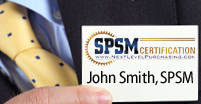 Are you tired of not getting enough opportunities, respect, and money out of your procurement career? Well, guess what? Nothing will change unless you take action towards becoming a world-class procurement professional.
Earning your SPSM® Certification is the action to take if you want to bring the most modern procurement practices into your organization and achieve your career potential. Download the SPSM® Certification Guide today to learn how to get started on your journey to a more rewarding procurement career!
Need Better Performance From Your Procurement Team?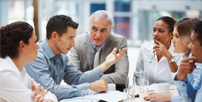 Are you a procurement leader whose team isn't achieving the results you know are possible? Maybe it's not enough cost savings. Or frustrating performance from the supply base. Or dissatisfied internal customers.
You need a performance improvement plan that's easy to implement and quick to produce results. The NLPA can help.
Download our whitepaper "The Procurement Leader's Guide To A More Successful Team." You'll learn the 7 steps for transforming your staff into a results-producing, world-class procurement team.
Are You Getting The Most Out of Your NLPA Membership?
Members of the NLPA get more than just articles like this by email. As a member, you also get access to:
The Procurement Training & Certification Starter Kit
The latest Purchasing & Supply Management Salaries Report
Leading-Edge Supply Management™ magazine
Members-only webinars 10x per year
And more!
If you haven't been taking advantage of these benefits, why not log in and start now?
Copyright 2005. This article is the property of Next Level Purchasing and may not be copied or republished in any form without the express written consent of Next Level Purchasing.
Click here to request republishing permission.