Charles' 2005 Purchasing Predictions
PurchTips edition #67
By Charles Dominick, SPSM, SPSM2, SPSM3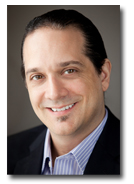 Where Will The New Year Take Supply Management?
At this time last year, I made some predictions for the purchasing field for 2004. Today, I'll review last year's predictions and offer a couple of new ones for 2005.
2004 Prediction #1: Buying With Wireless Handhelds Will Become A Hot Topic. In late 2004, readers of purchasing magazines started seeing MSC Industrial Supply Co. advertising a handheld device that "will revolutionize your purchasing process."
2004 Prediction #2: The Reverse Auction Industry Will Be Shaken Up. Days after this prediction, Ariba announced its purchase of auction pioneer FreeMarkets.
2004 Prediction #3: Purchasing Will Play A Role In A Big Acquisition Or Two. In March 2004, Fisher Scientific announced its acquisition of vendor Apogent.
Now for this year's predictions...
2005 Prediction #1: RSS Technology Will Revolutionize Supplier Interaction. RSS, or Really Simple Syndication, involves automatically feeding software on your computer with real-time data from various Web sources, notifying you of updates. Imagine viewing on one screen live delivery information from various suppliers. RSS, just now beginning to be used in non-purchasing applications, is practically unheard of in supply management. It will be huge by late 2005.
2005 Prediction #2: The Buzz Over Bid Optimization Technology Will Subside. In a complex bidding situation, bid optimization software allows you to easily consider different scenarios to arrive at the best, lowest cost decisions. It helps you select the right number of suppliers, the right suppliers, the best logistics, and so on. It's very cool. But many reverse auction providers never made a profit despite an easy to explain concept and an obvious return on investment. A technology that is arguably too sophisticated for most purchases and tough to understand will be even harder to sell.
We'll revisit my predictions soon. Have a great 2005!
Do You Want a More Rewarding Procurement Career?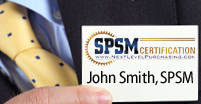 Are you tired of not getting enough opportunities, respect, and money out of your procurement career? Well, guess what? Nothing will change unless you take action towards becoming a world-class procurement professional.
Earning your SPSM® Certification is the action to take if you want to bring the most modern procurement practices into your organization and achieve your career potential. Download the SPSM® Certification Guide today to learn how to get started on your journey to a more rewarding procurement career!
Need Better Performance From Your Procurement Team?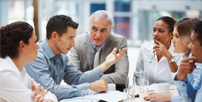 Are you a procurement leader whose team isn't achieving the results you know are possible? Maybe it's not enough cost savings. Or frustrating performance from the supply base. Or dissatisfied internal customers.
You need a performance improvement plan that's easy to implement and quick to produce results. The NLPA can help.
Download our whitepaper "The Procurement Leader's Guide To A More Successful Team." You'll learn the 7 steps for transforming your staff into a results-producing, world-class procurement team.
Are You Getting The Most Out of Your NLPA Membership?
Members of the NLPA get more than just articles like this by email. As a member, you also get access to:
The Procurement Training & Certification Starter Kit
The latest Purchasing & Supply Management Salaries Report
Leading-Edge Supply Management™ magazine
Members-only webinars 10x per year
And more!
If you haven't been taking advantage of these benefits, why not log in and start now?
Copyright 2005. This article is the property of Next Level Purchasing and may not be copied or republished in any form without the express written consent of Next Level Purchasing.
Click here to request republishing permission.