Why iPhone Cost Savings Matter Less
PurchTips edition #315
By Charles Dominick, SPSM, SPSM2, SPSM3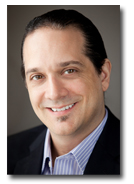 Is Procurement Savings The Top Priority For Apple?
One of the biggest business events of this year was the launch of the iPhone 6. Apple's changes in the iPhone 6 make for some very interesting procurement lessons.

As a procurement professional, you are likely very focused on cost savings. However, there is a danger in procurement of becoming too obsessed with cost savings.

There can be times when an organization is willing to incur additional costs in order to achieve a higher return. While this can frustrate procurement people shooting for cost savings goals, some of these cases make perfect business sense. Such is the case with the iPhone 6.

You see, in response to market demand, Apple made the iPhone 6 bigger than its predecessors. It's what consumers want and what competitors offer. Apple even chose a tagline that touted the size increase to inspire consumers to buy the iPhone 6, "Bigger than bigger."

In procurement, "bigger" means "more expensive" which means less cost savings. Consider this: in the first three days of availability for the iPhone 6, Apple sold 10 million iPhone 6's. The iPhone 6 weighs 17 grams (0.6 ounces) more than its predecessor, the iPhone 5S. As a result, I estimate that Apple incurred $340,000 more in transportation costs just for the iPhones sold on those three days due to the additional weight. If Apple has a buyer charged with reducing transportation spend, I'd imagine that s/he isn't too happy about the bigger iPhone!

However, consider what the bigger size was able to do for Apple. Those 10 million iPhones sold in the first three days were a million more units than Apple sold in the first three days of the iPhone 5S. Based on my calculations (which are on my blog at http://tinyurl.com/appleprocure if you're curious), the consumer appeal of the bigger iPhone contributed a whopping additional $175,000,000 to Apple's Earnings Before Taxes.

Hmm... $175,000,000 in additional pre-tax profit versus $340,000 in lost cost savings? If you were Apple's CEO, would you have sacrificed the potential cost savings, too?

The lesson here is that, in procurement, we need to think beyond cost savings sometimes. We need to think as business people, not just procurement people. Cost savings is awesome. But it isn't always the be-all-end-all of business decisions. If you aspire to rise through procurement to a senior management position at some point in your career, it is critical to understand this.
Do You Want a More Rewarding Procurement Career?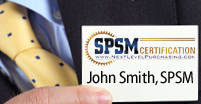 Are you tired of not getting enough opportunities, respect, and money out of your procurement career? Well, guess what? Nothing will change unless you take action towards becoming a world-class procurement professional.
Earning your SPSM® Certification is the action to take if you want to bring the most modern procurement practices into your organization and achieve your career potential. Download the SPSM® Certification Guide today to learn how to get started on your journey to a more rewarding procurement career!
Need Better Performance From Your Procurement Team?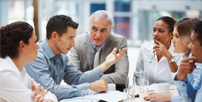 Are you a procurement leader whose team isn't achieving the results you know are possible? Maybe it's not enough cost savings. Or frustrating performance from the supply base. Or dissatisfied internal customers.
You need a performance improvement plan that's easy to implement and quick to produce results. The NLPA can help.
Download our whitepaper "The Procurement Leader's Guide To A More Successful Team." You'll learn the 7 steps for transforming your staff into a results-producing, world-class procurement team.
Are You Getting The Most Out of Your NLPA Membership?
Members of the NLPA get more than just articles like this by email. As a member, you also get access to:
The Procurement Training & Certification Starter Kit
The latest Purchasing & Supply Management Salaries Report
Leading-Edge Supply Management™ magazine
Members-only webinars 10x per year
And more!
If you haven't been taking advantage of these benefits, why not log in and start now?
Copyright 2014. This article is the property of Next Level Purchasing and may not be copied or republished in any form without the express written consent of Next Level Purchasing.
Click here to request republishing permission.