The 25 New Rights of Purchasing, Part I
PurchTips edition #275
By Charles Dominick, SPSM, SPSM2, SPSM3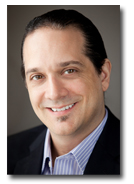 Are The Original 5 Rights of Purchasing Obsolete?
Upon entering purchasing in the mid-90's, I learned the "5 Rights of Purchasing" - principles describing ideal interactions with suppliers. Purchasing was much less sophisticated then, as there is way more required for ideal interactions with suppliers today.

So, I present you with Part I of the "25 New Rights of Purchasing," starting with modern variations on the original "5 Rights." I'll continue this list every other edition of PurchTips until we cover all 25.
Right Total Cost or Value - The original label of "right price" is insufficient today, as complex purchasing decisions are based on total cost or value not price, which is only one component of total cost. Total cost and value vary from product to product, service to service, and supplier to supplier. As such, the lowest priced product or service isn't necessarily the one with the lowest total cost or highest value.
Right Availability - Originally called "Right Time," this "right" meant getting a product or service when you wanted it. Today, many options beyond the classic delivery model such as consignment, integrated supply, vendor-held inventory, just-in-time, and other practices require more up-to-the-minute supplier flexibility than just meeting a date on a PO.
Right Place - Indicating that the product or service has to be delivered where needed makes the name of this "right" still relevant. However, modern supply chain design makes use of central warehouses, distribution centers, and drop-ship destinations worldwide, requiring greater logistical proficiency.
Right Quality - This "right" can also keep its name, although the widespread adoption of newer quality programs like Six Sigma, Lean, and Lean Six Sigma have raised the bar for what the "right quality" is!
Right Quantity - What's "right" about quantity is now beyond simply ensuring that the number of items in a box matches the packing slip. Today's suppliers can help you optimize inventory levels, work towards lead time reductions, and do other things that help you not buy more than you need to.
Do You Want a More Rewarding Procurement Career?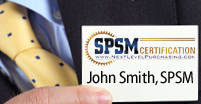 Are you tired of not getting enough opportunities, respect, and money out of your procurement career? Well, guess what? Nothing will change unless you take action towards becoming a world-class procurement professional.
Earning your SPSM® Certification is the action to take if you want to bring the most modern procurement practices into your organization and achieve your career potential. Download the SPSM® Certification Guide today to learn how to get started on your journey to a more rewarding procurement career!
Need Better Performance From Your Procurement Team?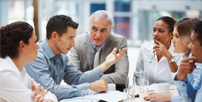 Are you a procurement leader whose team isn't achieving the results you know are possible? Maybe it's not enough cost savings. Or frustrating performance from the supply base. Or dissatisfied internal customers.
You need a performance improvement plan that's easy to implement and quick to produce results. The NLPA can help.
Download our whitepaper "The Procurement Leader's Guide To A More Successful Team." You'll learn the 7 steps for transforming your staff into a results-producing, world-class procurement team.
Are You Getting The Most Out of Your NLPA Membership?
Members of the NLPA get more than just articles like this by email. As a member, you also get access to:
The Procurement Training & Certification Starter Kit
The latest Purchasing & Supply Management Salaries Report
Leading-Edge Supply Management™ magazine
Members-only webinars 10x per year
And more!
If you haven't been taking advantage of these benefits, why not log in and start now?
Copyright 2013. This article is the property of Next Level Purchasing and may not be copied or republished in any form without the express written consent of Next Level Purchasing.
Click here to request republishing permission.