The 25 New Rights of Purchasing, Part II
PurchTips edition #277
By Charles Dominick, SPSM, SPSM2, SPSM3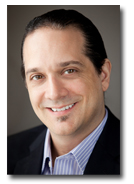 Ready To Go Beyond The Original "5 Rights?"
In edition #275, I introduced the first of the "25 New Rights of Purchasing" to replace the traditional "5 Rights of Purchasing." Today's edition adds Rights 6 through 10. I'll continue this list every other edition of PurchTips until we get through all 25.
Right Product or Service - As a purchasing professional, part of your job is ensuring that demand is satisfied by supply. Traditionally, this meant ordering a product that matched what the end user specified and getting the proper quantity delivered on-time. Today, you are counted on to know the products and services you buy at least as well as your internal customers to verify that the ideal product or service is being specified.
Right Warranty - As businesses now focus on lifecycle costs and cradle-to-grave value, getting a product that works upon delivery isn't enough: you now must secure assurances that the products or services you buy will serve your organization for the long-term. You should negotiate the optimal warranty for all significant purchases.
Right Payment Terms - With interest rates being so low for years and little upward movement expected, organizations rely on purchasing professionals more than ever to improve cash flow. You do so by negotiating longer payment terms and obtaining early payment discounts that exceed returns from alternate cash uses.
Right Innovation - Almost every organization wants to build an advantage over competitors. As such, you must look to your supply base for innovative ideas that will give your organization a unique value proposition unmatched by competitors.
Right Social Responsibility - In order to compensate for past societal inequities, broaden their appeal to certain demographic segments of their client bases, and/or to improve their public image, today's organizations try to direct percentages of their spend to diversity suppliers, local suppliers, small businesses, and other classes of suppliers. You need to ensure that these special groups are given the opportunities desired.
Do You Want a More Rewarding Procurement Career?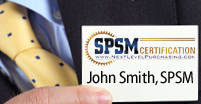 Are you tired of not getting enough opportunities, respect, and money out of your procurement career? Well, guess what? Nothing will change unless you take action towards becoming a world-class procurement professional.
Earning your SPSM® Certification is the action to take if you want to bring the most modern procurement practices into your organization and achieve your career potential. Download the SPSM® Certification Guide today to learn how to get started on your journey to a more rewarding procurement career!
Need Better Performance From Your Procurement Team?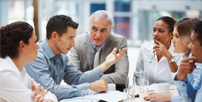 Are you a procurement leader whose team isn't achieving the results you know are possible? Maybe it's not enough cost savings. Or frustrating performance from the supply base. Or dissatisfied internal customers.
You need a performance improvement plan that's easy to implement and quick to produce results. The NLPA can help.
Download our whitepaper "The Procurement Leader's Guide To A More Successful Team." You'll learn the 7 steps for transforming your staff into a results-producing, world-class procurement team.
Are You Getting The Most Out of Your NLPA Membership?
Members of the NLPA get more than just articles like this by email. As a member, you also get access to:
The Procurement Training & Certification Starter Kit
The latest Purchasing & Supply Management Salaries Report
Leading-Edge Supply Management™ magazine
Members-only webinars 10x per year
And more!
If you haven't been taking advantage of these benefits, why not log in and start now?
Copyright 2013. This article is the property of Next Level Purchasing and may not be copied or republished in any form without the express written consent of Next Level Purchasing.
Click here to request republishing permission.